Bantam AAA Braves Mentor Mosquito A CABL Team
---
---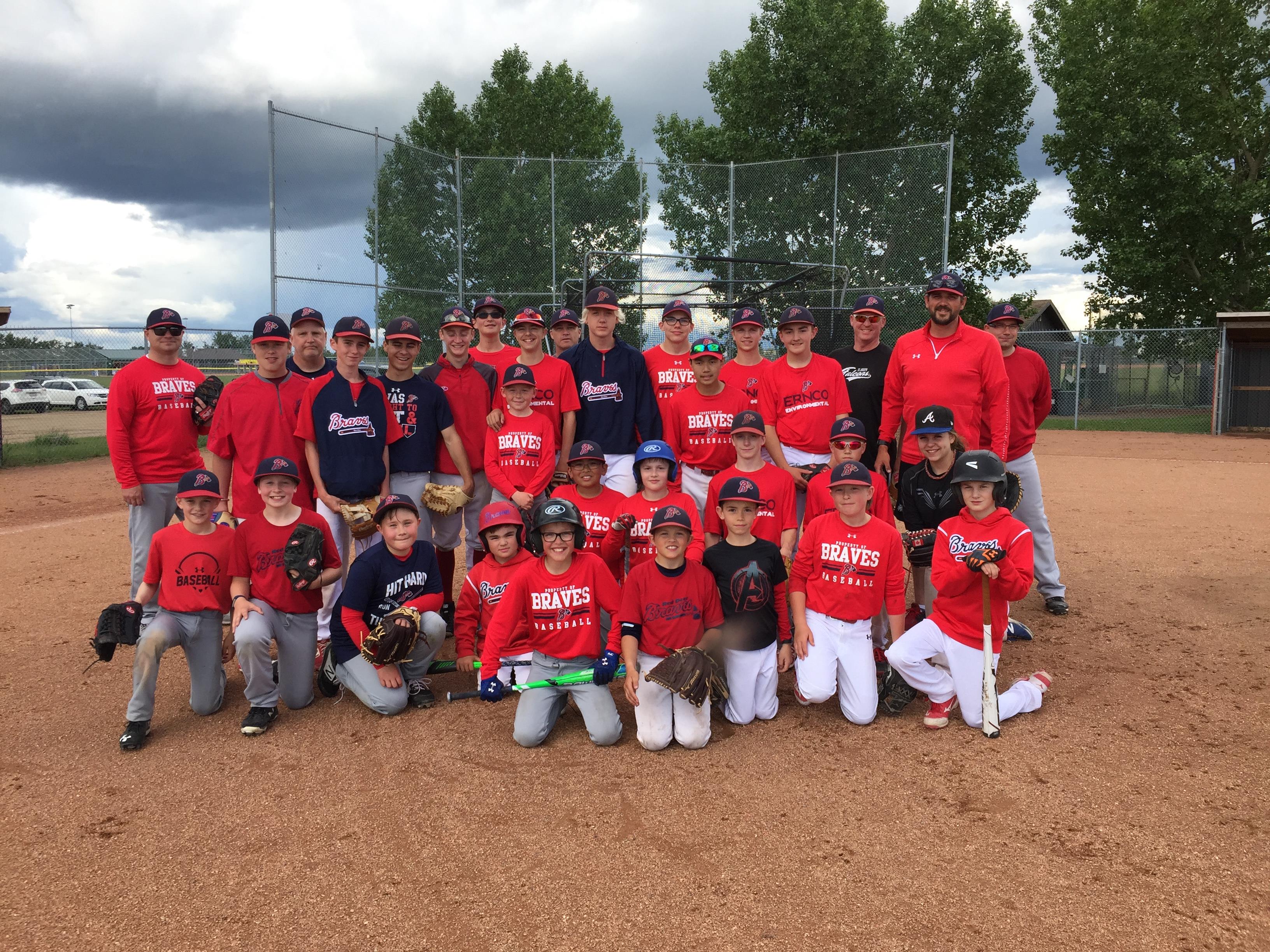 ---
Bantam AAA Ernco Braves hosted the Mosquito A Triple A Electric Braves on Tuesday at their Practice.
Each Bantam player was paired up with a Mosquito player to work on their skills moving through warm up, fielding, pitching and hitting stations.
We want to thank Coach Brant Stickel and his Bantam AAA team for mentoring and making it a fun experience for the younger players.