2020 Off Season Development Information
---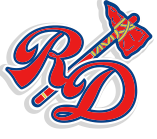 RDMBA is happy to announce all Off - Season Development sessions will now be held at St. Joe's High School Fieldhouse (110 - 2700 67th Street). We are very excited about this opportunity to host our programs at St. Joe's and have no doubt our players will enjoy the facility as well.
Parking and entrance into the school will be attained through the West facing doors. Parents and guardians are permitted to enter the school to sign in and pay for your players, however, spectating is not permitted. Players are required to bring indoor shoes and all personal equipment including glove, bat, batting helmet. Sharing of personal equipment will not be permitted. An infrared thermometer will be used to record players/coaches temperatures prior to entrance. RDMBA will provide sanitizer for players and coaches upon entering the fieldhouse and will sanitize program equipment before and after each session.
Parents and/or guardians are required to complete the 2020 Off Season Development Registration Form and provide it at the first session your player attends. This form is only required to be completed on their first session and not every one after.
RDMBA also requires the Contact Tracing Log to be completed each and every session. You can choose to print this form, complete it at home and provide it when you arrive (this is the preferred method) or we will have a log that can be completed upon your players entrance with payment.
Should you be a coach wishing to assist with our Off-Season Development sessions please contact our Program Director, Kurt Simon programs@reddeerminorbaseball.com
9U's with 2012 birth years are permitted to attend in the 11U sessions.
All 2-hour sessions are $20.00/session/player.
Session dates and times are as follows:
Sunday, October 18th
10:00am - 12:00pm for 11U/13U
12:00pm - 2:00pm for 15U/18U
Saturday, October 31st
10:00am - 12:00pm for 11U/13U
12:00pm - 2:00pm for 15U/18U
The remainder of 2020 Off Season Development sessions are cancelled due to recently announced COVID restrictions. Information regarding January sessions including evaluations will be posted once it is available.
Sunday, November 15

th
10:00am - 12:00pm for 11U/13U
12:00pm - 2:00pm for 15U/18U
Sunday, November 29th
10:00am - 12:00pm for 11U/13U
12:00pm - 2:00pm for 15U/18U
Sunday, December 13th
10:00am - 12:00pm for 11U/13U
12:00pm - 2:00pm for 15U/18U
Saturday, December 19th
10:00am - 12:00pm for 11U/13U
12:00pm - 2:00pm for 15U/18U